Select Your Injury Type
(check all that apply)
Personal Injury, Wrongful Death, & Survivor Damages
Wrongful Death and Survival Statute Lawyers
Injuries caused by the negligence of someone else give you a right to recover monetary damages to compensate you for your losses. If you or a loved one has suffered an injury, you likely know that money alone often cannot fully compensate for personal injury losses. Be that as it may, money is the only legal remedy available in these difficult situations and you should receive monetary damages for your loss. personal injury lawyers and wrongful death lawyers are experienced in assessing monetary awards and know what type of a settlement or award you might be able to expect from your claim.

When someone is killed and the surviving family members believe a lawsuit may be in order, a wrongful death lawyer can help them assess the legal issues and prepare necessary documents and expert witnesses for trial. A Southern wrongful death attorney will first assess who the proper parties are to make a claim.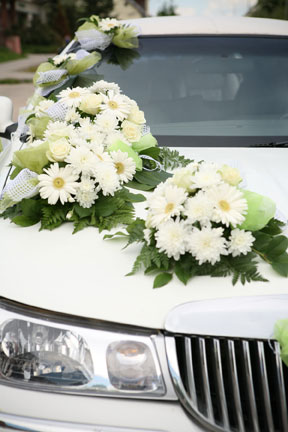 Who can Recover Damages When Someone is Killed Through Negligence?
When someone is killed by the wrongful act of another, it is important to know who can recover damages. The following family members can make claims in most states:
Spouses - If the person who died (the decedent) was married, then the spouse is a proper party to file suit.
Children - Natural and adopted children of the decedent may also maintain a wrongful death claim due to the death of their parent. Sometimes other family members can also recover. Contact a Wrongful Death Attorney to find out which members of your family can recover.
Parents - Parents of minor and of major (adult) natural and adopted children may also make a parental wrongful death claim.
Estate - The decedent's Estate itself has a claim, under the Survival Statutes, for anything the decedent could have sued for before he or she died.
What types of damages can be recovered when someone is wrongfully killed?
When negligence leads to a family member's death, there are multiple types of damages that can be recovered. The first are called survival damages. Survival claims are claims by the family that inherited when the decedent dies. In this applies to lawsuits that were started before the victim died. His family can recover many of the damages that he would have been able to recover, but not pain and suffering.
The other type of damages allowed come from a Wrongful Death claim. These damages allow the family to recover the damages they suffered as a result of their family member's death. The types of damages that family members in most states can receive for wrongful death include:
Loss of love, affection and companionship;
Sorrow, grief and mental anguish;
Loss of services (including household duties and chores);
Loss of support from time of death to date of trial;
Loss of future support;
Loss of consortium (intimate relationship with a spouse; not available in Virginia);
Funeral and Medical expenses; and
In some cases, Punitive Damages.
What legal actions should you take if your loved one has recently passed away?
When a family member or close friend passes on, it can be extremely difficult to think of all the mundane tasks that must be accomplished to get their estate in order, deal with bank accounts, pension funds, social security benefits, and any potential lawsuit you may want to pursue related to their death. If your loved one has been killed in a wrongful death accident, you may feel lost and need guidance on your proper course of action. Click here for a detailed list of steps you should take following the death of a family member.
How can a Wrongful Death Lawyer help you?
Personal injury attorneys and wrongful death attorneys represent clients in claims involving a wide range of injuries and accidents and have the experience and skill necessary to get the job done right. Wrongful Death Lawyers are familiar with wrongful death and survival laws such as: